JEANNIE ORIGBO
Director
Jeannie Origbo is the Director for the Montana Educational Talent Search grant program funded by the U.S. Department of Education. She holds a bachelor's degree in Writing and Literature and a master's degree in Higher Education. Jeannie has worked in education since 2005 with experience at both the secondary and post-secondary level. She worked as a teacher for Hays-Lodge Pole School district for six years before beginning work with the Montana University System. She is committed to providing educational opportunities for all students.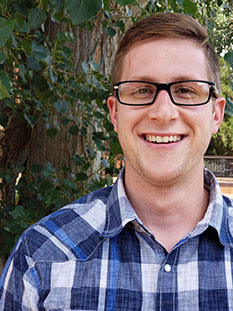 DEREK CALVERT
PROGRAM MANAGER
Derek Calvert is the Program Manager for the Montana Educational Talent Search program. Derek graduated from the University of Montana with B.A.s in Social Work and Psychology. His passions are rooted in helping others. Through mentoring, education, and simply believing in our youth, Derek believes that they will develop their strengths and overcome any obstacles in their lives.
MARIA LILLROSE
COLLEGE ACCESS SENIOR MANAGER
Maria Lillrose is the College Access Manager for the Montana Educational Talent Search program, seeking to assist students returning to school at the post-secondary level. Maria has a BA in education and a TEFL certificate. She has over 10 years teaching experience in a variety of settings, including the Peace Corps and the IEFA program within the Helena School District. Maria is passionate about helping students to discover and achieve their potential in all areas of life.
ANGELA KING
COLLEGE ACCESS MANAGER
Angela King and her family are brand new to Helena and feeling very fortunate to live in such a vibrant community with endless opportunities to explore. Prior to working for Gear Up and Montana Educational Talent Search, Angela worked at Helena College and the University of Wyoming, supporting students on their career and educational pathways. She believes that higher education should be an equitable, efficient, and effective option for everyone and looks forward to supporting Montana students and their families. Outside of work you'll usually find Angela with one of her small humans, reading, trail running or attempting to garden.
RICHARD MITTENS
BLACKFEET TARGET AREA PRE-COLLEGE ADVISOR
Richard Mittens is the Pre-Advisor for the Blackfeet target are, serving the school districts of Heart Butte and Browning. He grew up in Badger, MT located next to Heart Butte and Browning and graduated from Heart Butte High School. He attended school at the University of Montana and obtained a bachelor's degree in business administration in Fall 2019. Before working with Educational Talent Search, he was focused on Intercultural communication between Native American and Non-Native American communities. His passions are helping youth develop skills that will be used later in life such as leadership, communication, and management skills. He also hopes to help ease the difficulty of transitioning to a different grade, and the difficulty of choosing options after high school.
SHONNA DILLON
CROW TARGET AREA PRE-COLLEGE ADVISOR
Shonna Dillon is the Pre-College Advisor for the Crow Target Area, serving the school districts of Hardin and Lodge Grass. She is a Crow Tribal member with Ogalala Sioux and Irish heritage. She is a mother and grandmother to many beautiful children. After obtaining her A.A.S at Little Big Horn College in 2002 she went on to receive her B.S in Science from Rocky Mountain College in 2005. She has experience in many areas as she worked as a Teacher and Advisor for Little Big Horn College as a faculty member, at TRIO Student Support Services for Chief Dull Knife College as Director, and most recently at the Crow Tribal Headstart program as the Disabilities/Mental Health Coordinator. She believes in supporting the youth in her community to help expand their experiences and help make their educational dreams become a reality.
RORY HAUGEN
FLATHEAD TARGET AREA PRE-COLLEGE ADVISOR
Rory is a Pre-College Advisor for the Flathead Target Area, serving Polson Middle and High School and the St. Ignatius school district. He was born in California during the relocation program for Native Americans, spent his early childhood next to St. Mary's lake and attended school k-12 Missoula. After serving in the US Navy, he graduated from the University of Montana with 2 Bachelor degrees in English Literature/Spanish & Psychology. He then moved to the CSKT reservation to continue his career serving Indian Country.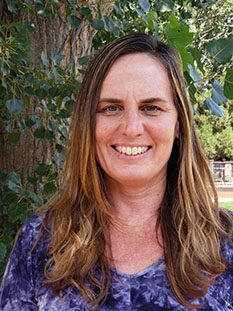 CARLA GUARISCO
FLATHEAD TARGET AREA PRE-COLLEGE ADVISOR
Carla is a Pre-College Advisor for the Flathead Target Area, serving Ronan Middle and High School and Two Eagle River School. Upon completing her B.A. in Communication Disorders at Louisiana State University, Carla's career serving children and their families started with the Louisiana CASA Association, followed by the New Orleans Teen Court Program, then onto California at UCSB as a home visitor to families with special needs infants. She believes that a critical key to resiliency is mentorship and is honored to immerse herself in the Flathead communities through METS by supporting students' post-secondary preparation and career goals.
KIM WOMBOLT
GREAT FALLS TARGET AREA PRE-COLLEGE ADVISOR
Kim Wombolt is a Pre-College Advisor for the Great Falls Target Area, serving East Middle School, Great Falls High School, and Paris Gibson Education Center. Kim has a Bachelor's Degree from Penn State University in Education and a second Bachelor's Degree in Business Administration from Eastern Montana College. Kim has almost 20 years experience supporting youth and families with non-profit organizations across Montana. Kim is a wife and mother of two and believes that Education is the great equalizer of opportunity.
GREAT FALLS TARGET AREA PRE-COLLEGE ADVISOR
Vacant
KYRA KRONBERG
MONTANA CAMPUS COMPACT VISTA
Kyra Kronberg is a VISTA (Volunteer in Service to America) for the OCHE College Access and Success--Celebrating the Student Voice - Montana Educational Talent Search. Kyra graduated from St. Norbert College in 2020 where she studied Communication/Media and Graphic Design. While working as a student Social Media Correspondent for the St. Norbert Office of Communications, she found a love for student narratives. She carries a passion for storytelling and strongly believes that education is attainable for everyone.